City of Jasper News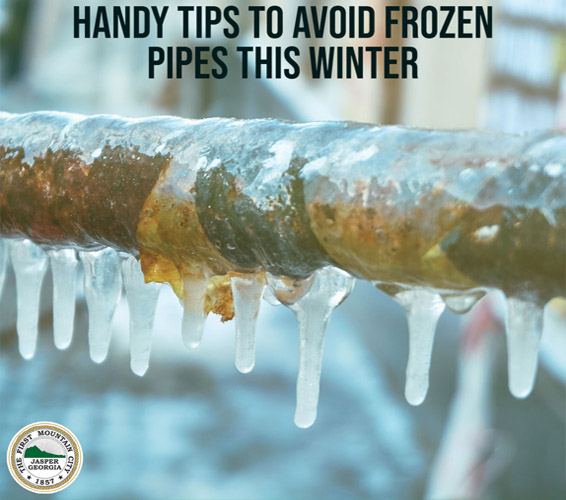 DECEMBER 21, 2022
HANDY TIPS TO AVOID FROZEN PIPES THIS WINTER
Prevention is key to avoiding frozen pipes inside your home!
Open kitchen and bathroom cabinets to allow warmer room temperatures to flow in and circulate around pipes.
Keep water moving through your plumbing by leaving a faucet dripping.
If you will be out of town, leave the thermostat on.
Unhook any hoses connected to outside faucets and store them indoors or in the garage during the winter months.
Install insulated covers over outside faucets.
Know where the main shut off valve is in your home in case you ever need it.
NEVER use an open flame device to thaw a frozen pipe!