City of Jasper News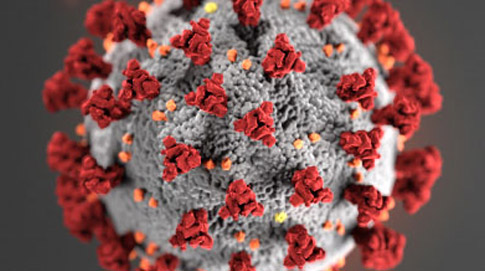 (April 21, 2020) Governor Kemp Announces Business Categories that May Reopen

On Monday afternoon, Georgia Governor Brian Kemp announced that the State of Georgia would begin reopening certain business categories in a phased in approach beginning Friday, April 24th through Monday, April 27th. Each grouping of businesses will be required to follow additional guidelines, which may change over the coming days. A copy of that Executive Order can be found HERE (PDF download).

Business Categories that May Reopen on Friday, April 24th for Minimum Basic Operations:

• gyms
• fitness centers
• bowling alleys
• body art studios (defined in Code Section 31-40-2)
• beauty shops
• beauty salons
• schools of cosmetology
• schools of hair design
• schools of esthetics
• schools of nail care
• home-based beauty salons, beauty shops and barbershops
• professionally licensed estheticians (defined in Code Section 41-10-1(8))
• professionally licensed hair designers (defined in Code Section 41-10-1(9))
• professionally licensed massage therapists (defined in Code Section 43-24A-8)

These businesses may begin Minimum Basic Operations as long as they utilize measures to avoid the exposure to and spread of COVID-19. Those specific measures include:

1. Screening and evaluating workers who exhibit signs of illness, such as fever over 100.4 degrees Fahrenheit, cough, or shortness of breath;
2. Requiring workers who exhibit signs of illness not to report to work or to seek medical attentions;
3. Enhancing sanitation of the workplace as appropriate;
4. Requiring hand washing or sanitation by workers at appropriate places within the business location;
5. Providing personal protective equipment as available and appropriate to the function and location of the work within the business location;
6. Prohibiting gathering of workers during working hours;
7. Permitting employees to take breaks and meals outside, in their office or personal workspace, or in such other areas where proper social distance is obtainable;
8. Implementing teleworking for all possible workers;
9. Implementing staggered shifts for all possible workers;
10. Holding all meetings and conferences virtually, wherever possible;
11. Delivering intangible services remotely, wherever possible;
12. Discouraging workers from using other workers phones, desks, offices, or other work tools and equipment;
13. Prohibiting handshaking and other unnecessary person-to-person contact in the workplace;
14. Placing notices that encourage hand hygiene at the entrance to the workplace and in other workplace areas that are likely to be seen;
15. Suspending the use of Personal Identification Number (PIN) pads, PIN entry devices, electronic signature capture, and any other credit card receipt signature requirements to the extent that such suspension is permitted by agreements with credit card companies and credit agencies;
16. Enforcing social distancing of non-cohabitating persons while present on such entity's leased or owned property;
17. For retailers and service providers, providing for alternative points of sale outside the buildings, including curbside pickup or delivery of products and/or services if an alternative point of sale is permitted under Georgia Law;
18. Increasing physical space between workers and customers;
19. Providing disinfectant and sanitation products for workers to clean their workplaces, equipment and tools;
20. Increasing physical space between workers' worksites to at least six (6) feet.

All of the above special measures must be met to conduct Minimum Basic Operations, which are defined by the order as:

1. The minimum necessary activities to maintain the value of a business, establishment, corporation, non-profit corporation, or organization, provide service, manage inventory, ensure security, process payroll and employee benefits, or for related functions. Such minimum necessary activities include remaining open to the public subject to the restrictions of the order (see above).
2. The minimum necessary activities to facilitate employees or volunteers being able to work remotely from their residences or members or patrons being able to participate remotely from their residences.
3. Instances where employees are working outdoors without regular contact with other persons, such as delivery services, contractors, landscape businesses, and agriculture industry services.

Additionally, the new order allows for elective procedures to begin in healthcare facilities.

What about restaurants and theaters?
The Governor mentioned that restaurants and theaters would be able to open up under new guidelines beginning on Monday, April 27th. Those guidelines have not been released and are not covered under the newest order.

What about the Shelter in Place Order?
The Governor's Order for Shelter in Place is still in effect through 11:59 p.m. on April 30th. Those not reporting to work, conducting business with a business allowed to be open under the order, going out to purchase supplies or food, going to a medical provider, caring for another, or going out for exercise should remain at home.

What about churches?
The Governor noted that churches may have traditional in-facility services as long as they can meet the requirements of his order, but he stressed that online and livestreamed services are the best options.

What does this mean for City and County Parks or Facilities?
The City of Jasper parks and trails are open for public use and may be used for exercise as long as guests follow CDC guidelines on social distancing and spacing of at least six (6) feet. The City of Jasper and Pickens County ball fields, tennis courts, basketball courts, and athletic fields will remain closed until further notice. City and County facilities also remain closed to the public until further notice. The community center is and will remain closed at this time; however, Roper Park is still open for walking, exercise, etc. No organized activity is being permitted and Pickens County staff are sanitizing playground as it is used. Any activity of more than ten (10) people is in violation of the Executive Order of the Governor.

What if I have additional questions?
The order from the Governor is clear that the requirements are statewide in nature and cannot be made more or less restrictive by local governmental bodies. Additionally, any enforcement of these orders falls to the Georgia State Patrol or local Sheriff's Department. You may always contact the County Call Center at 706-253-8978 for additional questions.

You can keep up to date with the City of Jasper and Pickens County by following us on social media via facebook - City of Jasper | Pickens County
If you don't need to be out, don't be.
---
(April 9, 2020)
A MESSAGE FROM THE MAYOR
To all:
I wanted to provide an update on how things are going in the City of Jasper. As many of you, I have been monitoring what our Governor enacted last week and just a few moments ago I watched as his order was extended until April 30th. I have also been working daily with our elected leaders and staff persons from the city and county as well as our health care partners to ensure that we are doing all we can do to put measures in place to be prepared for many of the unknowns that still exists as it relates to COVID-19.
This is a very difficult time for many in our community. From residents to businesses, there is not one facet of our community that has not been affected from COVID-19. With recent reports of ten confirmed cases and two deaths, my heart aches for these families and I pray for peace and comfort during this time. As the Mayor of this Great City, it is my desire to express to each of you that WE WILL GET THROUGH THIS!
We have a dedicated City Council and City Staff that has worked diligently to continue providing services and to ensure that we have those essential services such as water, sewer, sanitation, and public safety so that there's one less disruption in these uncertain times.
Although there is a lot of uncertainty, I want to inspire each of you to encourage one another. This week is a very special and symbolic week for many us. For many of us, this will be one of the few if not the first time in our years on this earth that we will not be recognizing the summation of this week by physically attending our church services. However…even with the absence of our physical presence in a church building… we can be comforted with the knowledge that all of us will be TOGETHER with our thoughts throughout the coming days and weeks as we continue to shelter in place and respectfully comply with our Governor's executive order.
Please remember that as unsettling as these times are…this too shall pass. We will come out of this pandemic stronger than when it began. Our residents and our businesses will thrive once more as we grow and rebuild our community. There will be a deeper appreciation for being PRESENT in the moment for our family members, civic club members, co-workers and our neighbors. And remember…we are all neighbors!
Thank you for your time and support.
God Bless,
Steve Lawrence
Mayor
---
(April 3, 2020)
STATEWIDE SHELTER IN PLACE
Pursuant to Governor Kemp's Executive Order, please be advised that Pickens County and the City of Jasper will adhere to and defer to the State of Georgia's Order as it relates to a "Statewide Sheltering in Place".
Beginning at 6:00 PM today (Friday, April 3, 2020), the State of Georgia will be enforcing Governor Kemp's Order which can be referenced
here
.
This order is in place until 11:59 PM on Monday, April 13, 2020 and supersedes the County and City ordinance during this period of time, to the extent of any conflict. Please continue to reference the requisite websites for more information or you may contact 706-253-8978 for more information.
Thank you for your continued support, understanding and compliance.
Pickens County Government & The City of Jasper
---
(March 25,2020)
AN ORDINANCE FOR THE DECLARATION OF A LOCAL STATE OF EMERGENCY RELATED TO COVID-19; AND FOR OTHER PURPOSES STARTING FRIDAY, MARCH 27, 2020 AT NOON.
A Message from the Mayor
CITY ISSUES EMERGENCY DECLARATION/SHELTER IN PLACE
"What the City of Jasper's stay at home really means"


So, we have 11 pages of legal documents that are difficult for those of us who are not lawyers to read, let alone understand. Let's break this down.

Most of this is what we "should" have been doing anyway such as stay home, stay away from crowds, stay 6 ft. away from everyone, wash your hands, don't touch anything you don't have to, including your face. And when you do touch or handle things, wash your hands. Did I mention using hand sanitizer and/or washing your hands?

What can we do? Lots of things!
Go for a walk/run/bike/hike with or without your dog
Go to the grocery store/Walmart/pharmacy/home depot
Take your pet to the vet
Take food/care for a relative who is not living with you
Go to work if you have an essential job
Go to the gas station/ get your car repaired
Go to a bank or ATM
Pick up food from a restaurant that has drive through or takeout
Go to the laundromat or dry cleaners
Obtaining supplies you need to work from home
What City Services will continue to operate?
First, we will ensure our water systems will continue to operate
Our Police will still patrol our City
Our Fire Department will be continuously staffed
City Hall is closed to traffic, but staffed to deliver essential services
City Trash pickup will continue
What Community Services will continue to operate?
All Healthcare operations, including doctors and dentists
Grocery stores, supermarkets, food banks, convenience stores
Media- newspapers, television, radio
Businesses that provide food, shelter, social services, and other necessities "for the economically disadvantaged or otherwise needy individuals"
Hardware stores
Banks and Credit Unions
Gas stations, along with auto supply and auto repair services
Plumbers, electricians, exterminators, and other similar essential service providers
Post offices and those that provide shipping and mailing services (FedEx, UPS)
Laundromats and dry cleaners
Restaurants, but for carry-out and delivery only. (Schools can continue providing food for delivery/take-away. Nursing home and hospital cafeterias will operate as usual.)
Food and grocery delivery services
Home-based care
Residential facilities and shelters for seniors, adults, and children
Legal, accounting, and other professional services
Schools and universities are allowed to operate for distance learning and "essential functions"
What Can't I do?
Go to the Gym
Play group sports at the park, have a picnic or other activities that put you in close contact with others.
Dine in at a restaurant
Host or attend a party
Visit others socially
Go to a bar or club
Go to a salon
Get a massage
Host or attend any public or private gathering
Is this really any different than what I was doing before?
Not really. With so many other businesses, schools, golf courses and restaurants closing voluntarily this just makes it all official and emphasizes our need to socially distance ourselves.
We understand these are trying times. For all of us. But you are not alone. Our City Council voted unanimously to enact this ordinance. Your safety, your family's safety and our entire cities safety comes first. Please reach out to any of us, Council Members Anne Sneve, Kirk Raffield, John Foust, Dr. Sonny Proctor, Jim Looney, City Manager Brandon Douglas and Mayor Steve Lawrence. If we don't know the answers, we'll find them.
This list is intended as a guide and is not intended to be inclusive of every action described in the declaration of emergency resolution related to Covid-19. Please see the complete text for further guidance. Please call City Hall at 706-692-9100 with any specific questions you may have.
Along with community leaders from Gilmer and Pickens, I am listening every morning to the community briefing facilitated by Piedmont Hospital. We have now passed these restrictive regulations, but it is NOT enough. Our limited health resources will surely be overrun if you do not do your part.
Stay home unless necessary. Look out for your neighbors and friends. Call them and make sure they are ok. Check your temperature daily and wash your hands. Repeatedly.
On a personal note, I have been a small business owner for 25 plus years. I have been Mayor for less than 3 months. I have been through both good times and bad times. Having to order businesses to close their doors goes against every instinct I have, even if done for the greater good.
However, as much as I dislike closing businesses, I dislike the thought of watching my friends and neighbors being stricken with this virus even more. As hard as this is, there will be a tomorrow just as there will be other tomorrows and better days. We are Americans. We live in the best city in America! We have been tested before and we will pass this test also.
I look at the youth around us and across our nation. I do not see misguided. I do not see lazy. I do not see disengaged or unconcerned. I see good children raised by loving parents such as you. You have done an excellent job of giving your children the same gifts that we were given; a sense of decency, a feeling of respect for others and a strong belief in themselves. And, although none of us are given to see our future, I believe that we can never go wrong by placing our faith in our Savior and our trust in our children and grandchildren!
God Bless,
Steve Lawrence, Mayor
City of Jasper
---
(March 23,2020) Good Morning,
The City has continued to monitor and evaluate the COVID-19 issue and its effect on our local jurisdiction. Since my last correspondence from Friday, March 20, 2020, there have been 2 confirmed reports of positive cases for Pickens County (sourced through the Georgia Department of Public Health).
As such we will be exercising certain elements from the Emergency Ordinance that was enacted this past Thursday, March 19, 2020 during the Special Called City Council Meeting.
Out of an abundance of caution and for the health and safety of our community due to the potential for larger gatherings of the public, beginning Friday, March 27, 2020 at 12:00 PM, restaurants and establishments serving food and/or drinks within the City of Jasper will be restricted to carry-out/drive -through service only. Restaurants with current alcohol licenses will be permitted to include an unopened alcoholic beverage with to go orders. This directive is intended to stay in place for the next 30 days with the potential for an extension if warranted. Until otherwise notified, this will be effective until Monday, April 27, 2020.
At this time, we are continuing to consult with our partners in the County and Health Care Community to monitor the need for further restrictions. Should there be a need to place further restrictions on the businesses or residents in the community, we will provide notification accordingly.
During this time of uncertainty, please be aware that the leaders of this community are discussing matters of public health and safety daily and in some instances multiple times throughout the day and night. Your safety and wellbeing are of utmost concern. As such, I would like to remind all of us to adhere to the standards placed by our National and State leaders in regards to "social distancing" and taking necessary precautions of mitigating and eliminating exposure to COVID-19.
Thank you for your understanding and cooperation on this matter.
God Bless,
Steve Lawrence Mayor
---
(March 13,2020) Please be advised that in light of President Trump's National Emergency Declaration, the City of Jasper is invoking certain measures to ensure the continued safety of our employees and the public.

In an abundance of caution we will be restricting the public's access to our facilities beginning on Monday, March 16th until further notice. City Employees will come to work if they are not sick or showing signs of sickness and will operate as normal. Additionally, City Municipal Court is postponed until further notice (possibly April 3rd or thereafter).

The public will be able to call City Hall at (706-692-9100) for work orders or other items of city business and we will have staff to properly address the concerns. Persons or businesses that have payments due (water bills, etc.) will be able to access the night deposit box and staff will be able to process accordingly. The City of Jasper will not be turning water service off to our customers in the immediate during this time.

From a public safety concern we will be continuing to operate with slight modifications of social interactions but will fulfill our obligatory duties of protecting and serving our community.

We thank you for your continued support and understanding on this matter.

Sincerely,

The City of Jasper



---
Below are prevention measures for any respiratory virus recommended by Georgia Department of Public Health (DPH):
• Wash your hands often with soap and warm water for at least 20 seconds. If soap and water are not available, use an alcohol-based hand sanitizer.
• Avoid touching your eyes, nose and mouth with unwashed hands.
• Avoid close contact with people who are sick.
• Stay home when you are sick.
• Cover your cough or sneeze with a tissue, then throw the tissue in the trash.
• Clean and disinfect frequently touched objects and surfaces.
Governor Brian Kemp and DPH will update COVID-19 case numbers on Twitter. • Follow the Governor at
@GovKemp
.
• Follow DPH at
@GaDPH
.