City of Jasper News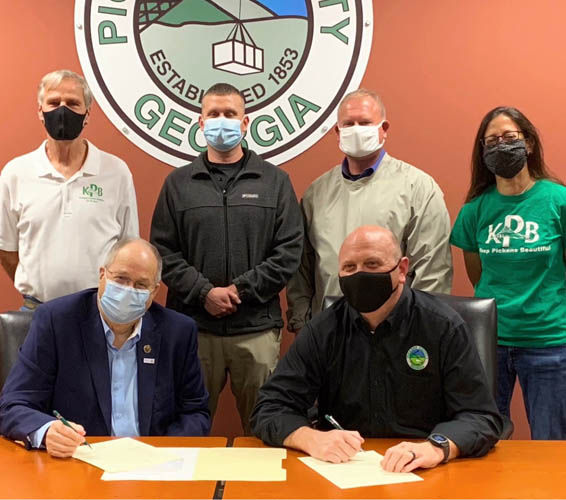 PROCLAMATION
TO DESIGNATE APRIL, 2021 AS


"The Great American Cleanup
Keep Georgia Beautiful"
Green Starts Here
Statewide Cleanup Month
WHEREAS, Jasper and Pickens County are rich in beauty and natural resources: and
WHEREAS, every citizen can contribute to the protection and preservation of the beauty of Jasper and Pickens County by participating in a litter cleanup campaign and:
WHEREAS, Keep Pickens Beautiful will assist in organizing citizens, civic clubs, churches and schools in a countywide effort to improve our community: and
WHEREAS, Jasper and Pickens County Citizens realize a clean effort is needed to display pride in our community for ourselves our visitors and for industrial prospects: and
WHEREAS, April is Keep America Beautiful Month: April, 2021 is designated as Adopt-A-Road cleanup month; and
NOW THEREFORE, We do hereby proclaim April as the official cleanup month in Jasper, Nelson, Talking Rock and Pickens County. Our projects will be identified as Keep Pickens Beautiful/The Great American Cleanup. We invite all citizens to join in actions which will further enhance the beauty of Jasper, Nelson, Talking Rock, Tate, Hinton and Pickens County and encourage all citizens to work together to sustain these efforts throughout the year.